Rescue A Golden of AZ has a new President!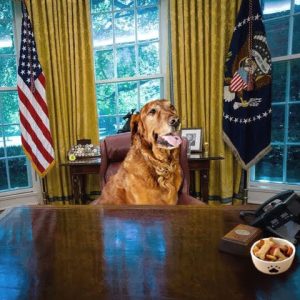 With some regret but also a great deal of gratitude, I have officially submitted my resignation to the Board of Directors. While I have found my work with the RAGofAZ board gratifying and fulfilling, it has been challenging to balance this role with the needs of my family and the demands of my career. It is for this reason only that I have found it necessary to step down although I plan to continue helping on several of our rescue teams.
I'm pleased to share that our Vice President, Mike Rennie, is taking over the role of President of Rescue A Golden of Arizona (RAGofAZ). 
Mike's involvement with RAGofAZ stretches back several decades when he previously served on our board. He brings a wealth of experience to his new position with special expertise in finance and technology. Many of you already know Mike as "Mr. Trackabeast," and have collaborated with him to develop our system into an efficient customized tool. His overall knowledge of our history, policies, and operations make him ideally suited for the Presidency. He has the full support of our board, not to mention a huge high five from his Golden Retriever, Ajax.
In closing, please know how much I have appreciated being part of this community, and I thank you for all of your support and insights over the last three years. 
All for the love of a Golden ...
Kelly Cook